I know I should've posted this on Friday... But I forgot... lol!!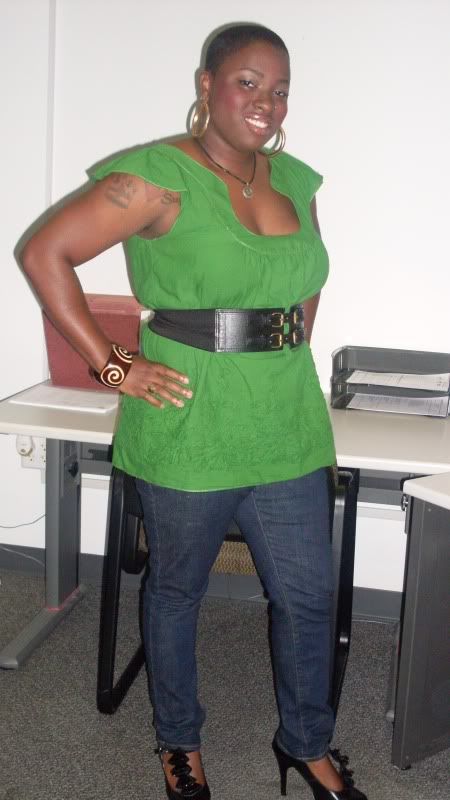 Got some new shoes this weekend... Boots $40 at Macy's... Shoes $59 at Macy's...
And this is how I've been wearing my face for work... :)
Clinique Perfectly real Foundation (Shade 52); Clinique spiced wine blush; Clinique Spicy eyeshadow; blue eyeliner; Clinique high lengths mascara; and Clinique Delovely buttershine lipstick...